No Matter How Large or Small, We Get the Job Done
We are known for our safe work practices and keeping the job running smoothly and efficiently. Overall, if it has to do with overhead line construction we are capable of completing any job. We work with our customers on a one-to-one level to make sure the job is designed in the most productive manner.
Time and time again, we prove our knowledge and unmatched ability in safe line construction in tough situations. We put safety first for every line construction project.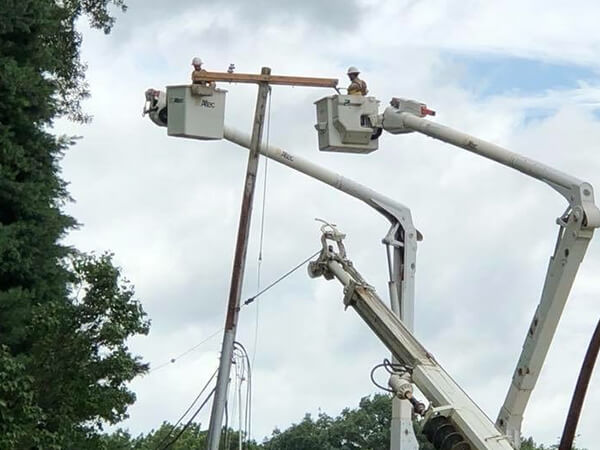 Interested in a line construction career with a top provider in the Delmarva/Baltimore area?